"Keshavaadi Chaturvimshati naamaartha manjari"
"ಕೇಶವಾದಿ ಚತುರ್ವಿಂಶತಿ ನಾಮಾರ್ಥ ಮಂಜರಿ"
"केशवादि चतुर्विंशति नामार्थ मंजरि" 
This book is written by : madhwa shaastra sampanna shrI Dwarakanathacharya, (our paramagurugalu) is the shishya of Sri Jaalihaal Srinivasacharya,( the direct shishya of Sri Satyadhyana Tirtha Sripadangalavaru)
Kannada Translation by Sri Holavanahalli Srinivasacharyaru (my gurugalu)
It is in Sanskrit and Kannada   :  
Price of the book is Rs.150/-  (Upto Madhwanavami, the price is Rs.100)
The book is released by Madhwasangha, Basaveshwaranagara, Bangalore   It is available at Shakambari Nagar Rayara Mutt, Bangalore It is available at Sriman Madhwa Sangha, Basaveshwara Nagar, Bangalore
 Also available Sumadhwaseva publications :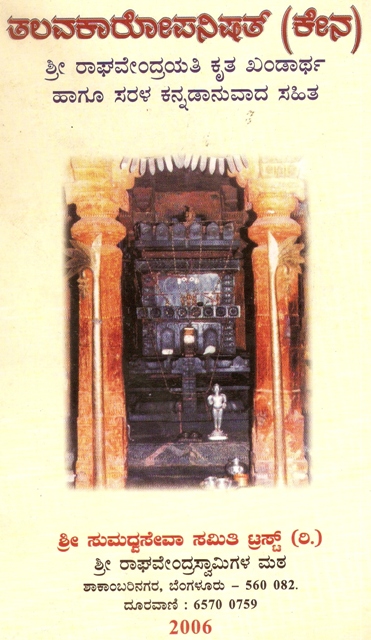 Talakaavataropanishat Khandartha Rs. 20/-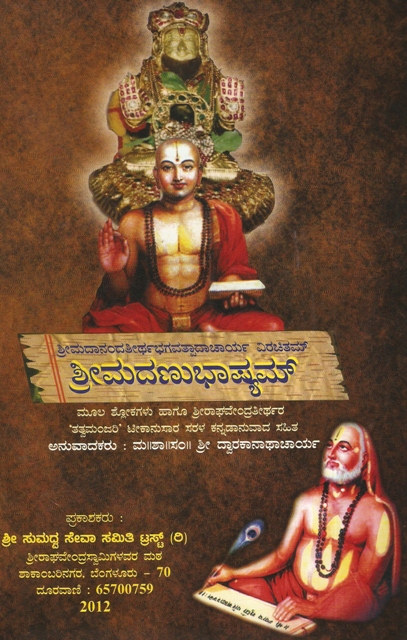 Srimadanubhashyam tatparya – Rs/20/-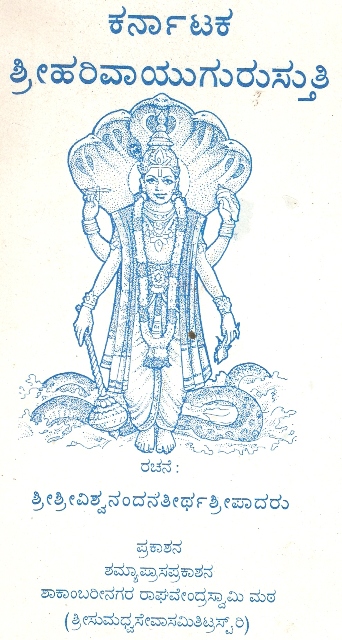 Karnataka Harivayusti  : Rs.20/-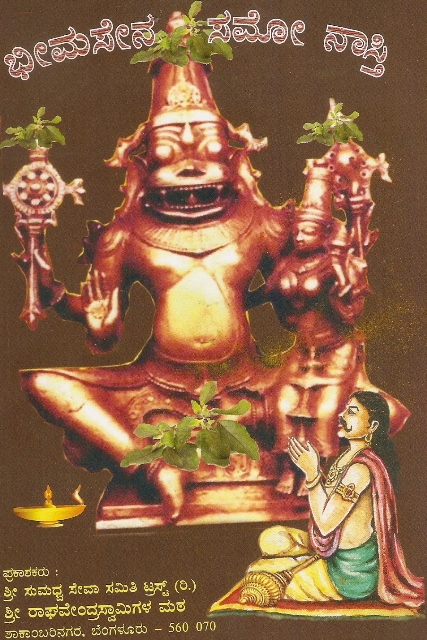 "Bheemasena Samonasti" – Price Rs.30/-    
   (In Sanskrit & in Kannada)   Pavamana sooktartha prakasha – with shloka to shloka meaning of entire Pavamana Sookta by Sri Dwarakanathacharya Rs. 250/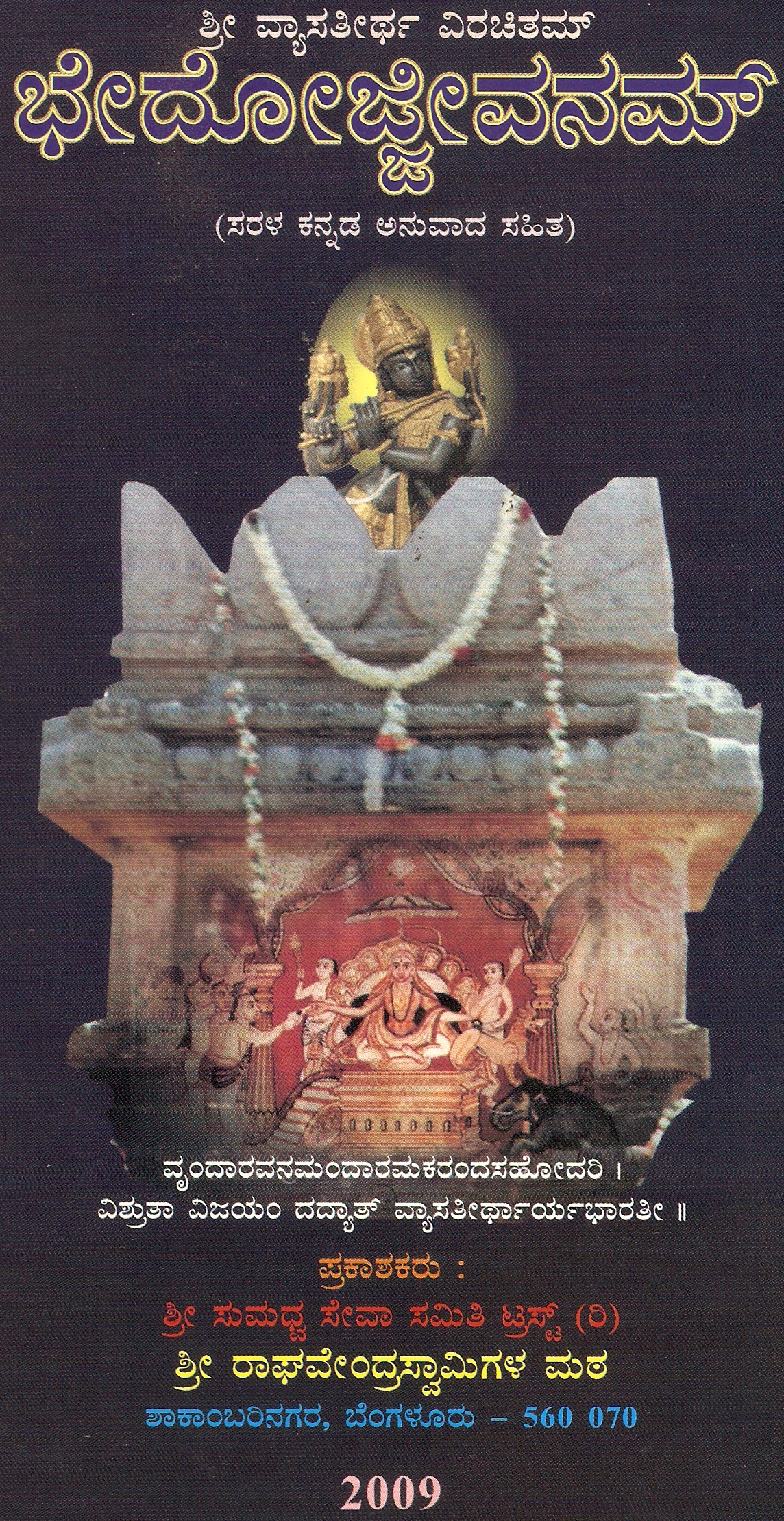 Bedojjevana of Sri Vyasarajaru  –  Rs.20/-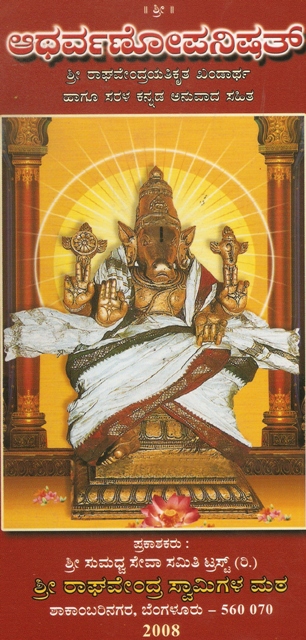 Atharvanopanishat Khandartha   –  Rs.20/-   The cost of all the books together Rs.530/-  (If you are coming to Shakambari Nagar Rayara Mutt – Full set of books available at Rs.480).
(If Courier for all the books together required – Rs.600 inclusive of courier charges)
If only individual books required – courier charges extra Rs.30 each
Bank             : CORPORATION BANK
Branch          : HOSUR
A/c Name     : SUMADHWA SEVA
A/c No          : 048600101008146  (15digits)
IFSC CODE  : CORP0000486
After remitting, please note to send your address to my email ID :
Naraharisumadhwa@yahoo.in

Contact Details : 9880921624 or 9042729165 or 26643938